The RBB Group based in Paris (www.rbb-paris.com) actively participated, through its advisory subsidiary which specialises in accompanying the players of the real estate industry, RBB Real estate advisors (RBB REA) in one of the most important property transactions in Brussels this year ; namely the sale of the totality of the shares in the real estate company 'Immobilière de la Laine, which held the "Tweed" office building in the heart of the Belgian capital.
This operation was signed on 17th November 2021 in Brussels in the presence of the purchasing group constituted by a specialised fund with a registered office in Luxembourg partnered with a leading French public financial institution. During this operation,
RBB REA
intervened as financial advisor to the sellers and more specifically to the development company
Queen's Lane Properties
, co-holder of the project alongside the leading Belgian insurance group,
AG Insurance
and
Macan Development company
. The
Tweed
building is a brand-new office block of 16 500m² over 12 levels (delivered last September) located close to the prestigious avenue Louise, in the centre of Brussels. It represents a luxury building with a modern architecture which is adapted to current market needs (interior and exterior terraces). Furthermore, the building is already nearly fully rented by prestigious companies.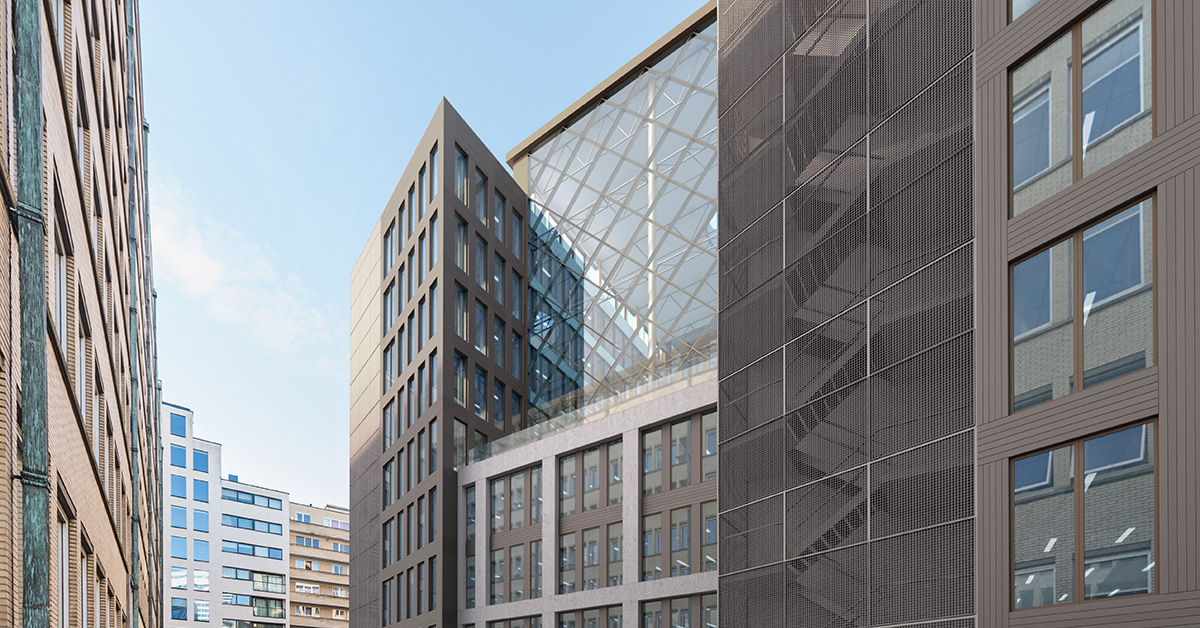 The RBB Group takes this opportunity to announce the continuing development of its financial advisory activities at an international level through the upcoming creation of a subsidiary in Belgium, with the support of our local partners who are solidly established throughout the country.
In parallel, the
RBB Group
has decided to consolidate its current corporate finance and real estate advisory activities under a single entity called
RBB Advisory
. This company's president will be Hervé UZAN, the current director of the
RBB REA
structure.
"We have been delighted to intervene over the course of several months beside AG Real Estate on the prestigious but complex Tweed deal in Brussels. Our wish now is to continue our offer of services with numerous Belgian players, particularly in the realm of financing property deals through our subsidiary RBB Advisory Belgium"
–
Hervé UZAN
, president of
RBB Advisory Group
"Strengthened by its network of partners within RBB International which is present in 24 countries, the RBB Group adheres resolutely to the implementation of a transnational offer of advice"
– Thierry BRETOUT, president of RBB Group
Since its creation in 1982 in Paris, the
RBB Group
has succeeded in developing several specialisations, notably assistance with cross-border transactions and the accompaniment of young innovative companies. Through its subsidiary
RBB REA
, it intervenes as financial advisor focusing on professionals in the sectors of construction or property development (Developers, Property traders, Planners …). The primary objective is to accompany these professionals in the development of their company on 2 levels: operational (financing of transactions) and patrimonial (valuation of the holding company).
Contact:
Anaïs de MICELI
contact@rbb-paris.com